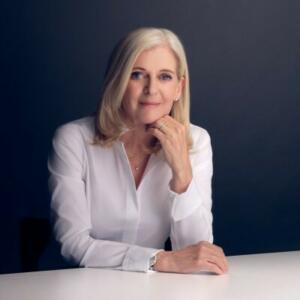 Lucy Kueng
Senior Research Associate, Reuters Institute
Lucy Kueng is an expert on strategy, innovation and leadership and focuses on successful responses to the challenges of digitalization. She is a Senior Visiting Research Associate at the Reuters Institute, Oxford University, and a Non-Executive Board Member of the NZZ Media Group. Lucy advises global media companies on digital transformation strategy and implementation. She has held professorships at the University of Oslo, the Institute for Media and Entertainment New York (IESE) and the University of Jönköping. She is a frequent keynotes speaker at international conferences and is the author of numerous books. She holds a PhD and post-doctoral degree (Habilitation) from the University of St Gallen and an MBA from City Business School/Ashridge. In 2020 she received an Honorary PhD in Media Economics from the University of Neuchatel, and in 2017 she was awarded the European Media Management Award for Excellent in Media Management Scholarship and Practice.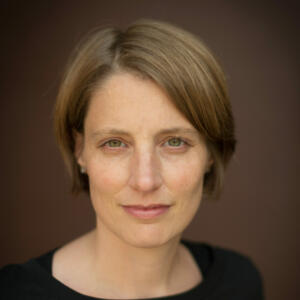 Susanne Amann
Head of Strategy & Operations, Der Spiegel
Susanne Amann wants to unite quality journalism and digitalisation and wonders why the media industry, of all sectors, struggles so much with change. She helped lead the merger of the online and print teams at German weekly news magazine Spiegel, where she also served as business editor, department head and spokesperson for the staff holding company. Amann began her journalism career studying political science and journalism in Leipzig and Madrid, followed by a traineeship at the national daily taz. She also studied news innovation at the City University of New York and co-founded the association Dverse Media, which promotes greater diversity and innovation in journalism. Amann is a recipient of the Arthur F. Burns Fellowship.
(Picture: © Manfred Witt)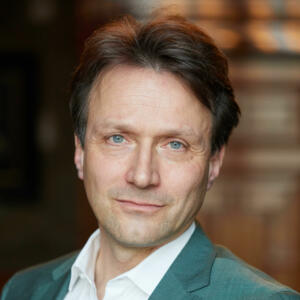 Wolfgang Blau
Media Manager & Journalist
Wolfgang Blau believes that covering the climate crisis will be journalism's most important future task. In conjunction with the University of Oxford, he founded the Oxford Climate Journalism Network, which provides further professional training to media professionals from 92 countries. He previously served as global chief operating officer and president international of media company Condé Nast. Blau's prior journalism experience also includes reporting from Silicon Valley as a freelance correspondent for German newspapers and TV and serving as editor in chief of Zeit Online, the online news portal of the leading national weekly newspaper. From 2013 to 2015 he was responsible for digital strategy at the British newspaper The Guardian. He lives in London. 
(Picture: © Georg Wendt/picture alliance/dpa)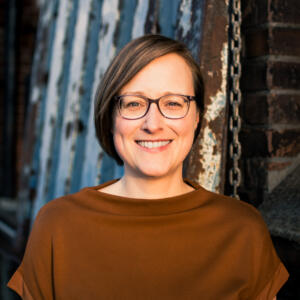 Christina Elmer
Professor of Data Journalism, TU Dortmund University
Christina Elmer can find her way through even the densest of data. She established Der Spiegel's data journalism department and served as a member of Spiegel Online's managing editor team from 2017 to 2019. Prior to that, she was part of the investigative research team at the weekly magazine Stern. She has also worked at German news agency dpa and regional public broadcaster WDR. Elmer was named "Science Journalist of the Year" by Medium magazine in 2016. She became a professor of digital and data journalism at TU Dortmund University in 2021.
(Picture: © Privat)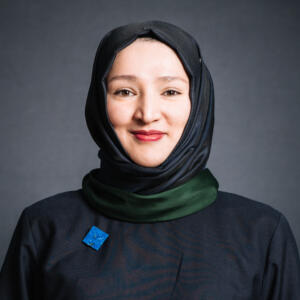 Kübra Gümüşay
Author
Kübra Gümüşay studied political science in Hamburg and London and is the author of the bestselling book "Sprache und Sein" (English version "Speaking and Being" to be published May 2022 by Profile Books). She also founded several award-winning campaigns, associations and initiatives to combat racism and promote feminism. In 2018 Forbes magazine selected her as one of Europe's "30 under 30." Gümüşay is currently a senior fellow at the non-profit foundation Stiftung Mercator, as well as a fellow at the University of Cambridge's Centre for Research for Research in Arts, Humanities and Social Sciences and its Leverhulme Center for the Future of Intelligence.
(Picture: © DPZCapital Headshots Berlin)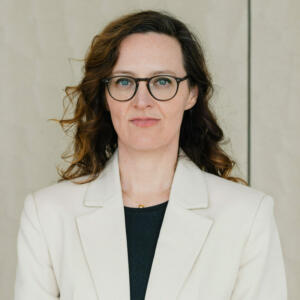 Astrid Maier
Editor in Chief, XING News
Astrid Maier is passionate about making the workplace a more humane place. Before joining XING, the business and tech journalist helped build the ada learning platform at Handelsblatt Media Group. She began her journalism career at the Financial Times Deutschland, later working at the business monthly Manager Magazine and the business weekly Wirtschaftswoche, where she headed various departments. Maier is a recipient of Stanford University's John S. Knight Fellowship and a co-founder of Dverse Media, an association that promotes greater diversity and innovation in journalism.
(Picture: © Astrid Maier)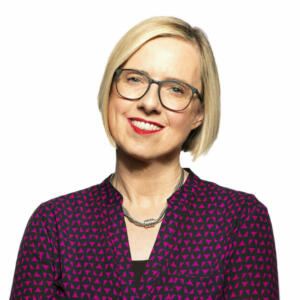 Ursula Ott
Editor in Chief, Chrismon
As editor in chief of the Protestant magazine Chrismon, Ursula Ott communicates intensely with her readership, whether through newsletters, letters to the editor or extensive telephone conversations. In her best-selling book "My Parents' House has Many Rooms," she relates how she arrives at her childhood home, determined to clean it out, and finds herself confronted by her childhood and the legacy of her parents' generation, the children of WWII. She discovers and shares kind, humane solutions as she grapples with intergenerational trauma.
(Picture: © Katrin Binner)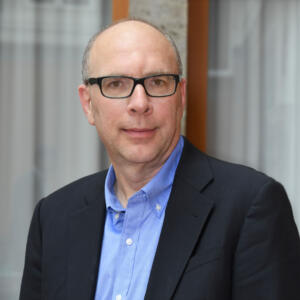 Jay Rosen
Professor & Author
Jay Rosen has been a journalism professor at New York University since 1986. He is considered one of the early thought leaders and advocates of citizen journalism. In 1999 Yale University Press published his book "What Are Journalists For?" As a press critic and reviewer, he has appeared in The New York Times, The Washington Post, Los Angeles Times, The Guardian and many other publications. Rosen is the author of PressThink, a blog about journalism and its ordeals, which he founded in 2003. In 2005 PressThink won the Reporters Without Borders Freedom Blog Award.
(Picture: © Bosch Stiftung)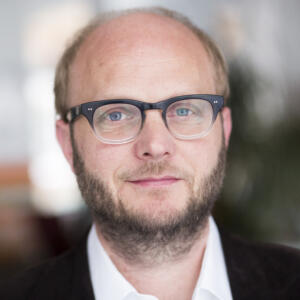 David Schraven
CEO, Correctiv
Experimental, idealistic and tireless, David Schraven is a driving force in German journalism. At age 26 he led the now-defunct editorial team taz Ruhr, a branch of the German national daily that focused on the western German industrial area. From 2010 to 2014 he headed the collaborative research department of four North Rhine-Westphalia-based newspapers. He also co-founded the online journalism school Reporterfabrik. Schraven currently leads Correctiv, a non-profit platform for investigative journalism that he founded in 2014. He has received numerous journalism awards, including the German Reporter Prize.
(Picture: © Correctiv)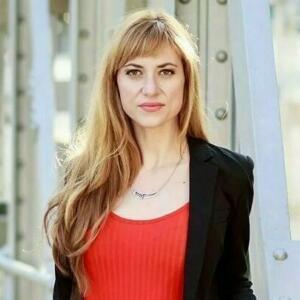 Melanie Stein
Moderator & Political Commentator
Melanie Stein is a journalist, moderator, producer and psychologist whose areas of expertise include digitalisation, politics and science, with a focus on constructive formats. She hosts the YouTube show Diskuthek, which revamps the classic political talk show for a young audience, and also presents a podcast about sustainable investing. Stein began her journalism career at public regional broadcaster NDR, where she did a traineeship and later worked. She has also worked for national public broadcasters ARD and ZDF. Stein is the founder and managing director of the initiative Wir sind der Osten (We are the East), which makes progressive East Germans visible.